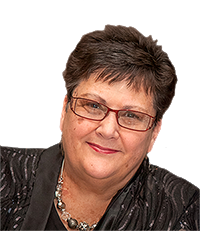 Wendy Noble
WENDY NOBLE writes fiction, reviews children's literature, and has had articles, interviews, and short stories published in a number of magazines. She also edits manuscripts: fiction and memoirs. Her books, Beast-speaker 1 : The Flight and Beast-Speaker 2: Dragon Friend are available through a number of sources.
Professional
Member of South Australian Writer's Centre
Education
Master of Arts (Creative Writing) Tabor College (Adelaide)
Graduate Diploma In Christian Studies Burleigh College, Baptist Theological College of South Australia
Advanced Diploma of Teaching (Primary) – specialised in English and Music, with an Honours year in Music. Sturt College of Advanced Education, South Australia
Employment Experiences
Classroom Teacher and Substitute Teacher in South Australian Public primary schools and in Private religious schools (Catholic and Independent).
Librarian in a Theological College.
Examination Supervisor of Correspondence Students, University of New England
Sales Assistant, Fashion Department.
Public Speaker: Community groups, church groups, church services, writers' conferences and workshops.
Along with Dr Rosanne Hawke, she is the co-founder of the South Australian Christian Professional Writers' Association.
Published: reviews, articles, short stories, humour and e-book (Young Adult).
Wendy
was born in South Australia, and still lives there. Some say this shows a lack of ambition but she says, 'I'm just no good with maps.' Handicapped all her life by an enormous gap between her two front teeth, limited sight and a tendency to faint when hot and emotional, she overcame all odds to become a fat, near-blind, gap-toothed wife of a Baptist pastor.
She's
 experimented with teaching, demonstrated cross-stitch, supervised university exams and sold women's fashion. She even lasted four years as a librarian in a Theological College, before they wised up. She's dreamed of being a writer since she was a child and is still pinching herself now that it has come true. She's going to stop soon (the pinching), because it hurts.
In 
1993 she was diagnosed with Breast Cancer and as a result had a mastectomy, six months of chemotherapy and then five weeks of daily radiotherapy. Subsequently due to the damage done to her lymphatic system through surgery and radiation-treatment, she developed Lymphoedema in the right arm. She likes to share with other women her experiences during this period of her life, and what it is like living as a Cancer survivor. Although the Cancer has made a reappearance, she is still well and intends to live until her old age.
Wendy 
has a passion for Australian Rules Football  (Go the Crows!) and she also enjoys watching a good game of tennis.  But then, she loves watching just about any sporting event, and is delirious when the Olympics are on television. She has two adult children, a son and daughter in-law and two grandchildren. (All achieved at an incredibly young age.)